b4cn.com
"progress thru technology and communication..."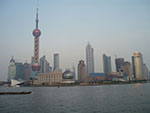 Welcome to b4cn.com
b4cn.com brings with it more than 25 years of extensive diversified experience in areas including applications development in the mainframe, client/server/n-tier, messaging, EDI, and logistic analysis.
b4cn.com has a demonstrated ability to meet organizational goals and philosophies using multiple technologies for areas including: full life cycle design, development, implementation, support, and documentation of each solution.
Key markets are small and medium businesses worldwide for websites, custom software, gui design and data management requring individual support and custom development such as online trading, e-tailers, online information sites, and entertainment web companies.
Please contact us with any questions regarding your requirements for a solution. It is our pleasure to be of service to you. We appreciate your business.